Dancing the Seven Chakras 2
August 31, 2022

-

September 4, 2022

3600Dkr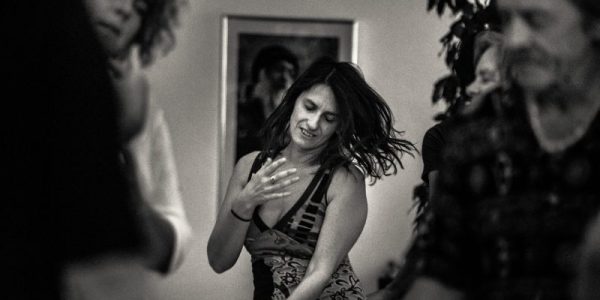 DANCING THE SEVEN CHAKRAS 2
THE DANCE OF OPPOSITES
We will work with the chakras, unwinding the blocked energy that may be there in the areas of sex and intimacy, friendships and family, power , work, self-respect and how you express yourself in the world. Bringing light into your self-acceptance, creativity, meditation, and feeling of belonging in this world. Through breathing, feeling, and dance expression, you will be able to expand the gifts and essential life energies in each chakra – as well as allow and cleanse the emotions that may be clouding the clarity – and joy – in your relationships, work, and self-esteem. We also will now learn about the polarities of each chakra, that give us natural opposite behaviors, for example the Giving/Receiving polarity of the heart chakra. When we understand this, we have a chance to allow this natural flow without condemning ourselves or forcing ourselves, so the suffering thus created can drop.
When you enter the energies of each of these chakras from a space of love and respect through the alchemy of transformation, you can uncover the beliefs and wounds of conditioning that are creating disturbance in your life as an adult. In this group you will have a chance to focus on the main issue that challenges you in your life, and bring the alchemy of transformation to this issue, for growth and healing.
In this way you can learn the secret art of changing your problems into blessings and higher consciousness. Because of conditioning, with all the rules we have created for ourselves inside, we often remain ignorant of our own potential.
Life has given us human beings a rainbow of different life energies to live – joy, sensitivity, power, love, imagination, emotions, intuition, intelligence – and all of this is part of our wholeness. Let's bring our meditation and celebration into the marketplace – life!