Dance Alchemy presents:
Dance Alchemy Teacher Training
Body-based Transformational Therapy
We cannot change what has happened to us in our lives, or what is happening in the world around us.
But in your hands is the power to change your life from a problem into a joy and growth. To use everything that happens to you to heal, grow, and receive new wisdom from it. Your challenges can bring incredible gifts, because each energy is in it's essence,  a gift.
Are you actually using the power that has been given to you in this life?  The power of your own meditation? The dynamic transforming power of aliveness, presence, and the embrace of the heart? It is not far away, it is here now, it is up to you.
We all carry trauma from the past – whether from things like neglect, violence, abuse or in our past or simply from feeling the instability and suffering that is happening in our world today.it is not only in our minds, memories or emotions – it is in our nervous systems and our bodies.
"Traumatic symptoms are not caused by the event itself. They arise when residual energy

from the experience is not discharged from the body. This energy remains trapped in the

nervous system where it can wreak havoc on our bodies and minds."

— Peter Levine (founder of Somatic Experiencing/Trauma Healing)
"When there is a possibility to transform anger into bliss, greed into compassion, jealousy into love, you don't know what you are missing…You are missing the whole point of being here in this universe."

– Osho
"Go back and take care of yourself. Your body needs you, your feelings need you, your perceptions need you, Your suffering needs you to acknowledge it. Go home and be there for all these feelings."

Thich Nhat Hanh
In this training you will learn the basics of energy transformation, giving you tools to live your own life with more clarity, joy and growth, as well as to work with others through inner alchemy, and healing of trauma and suffering held in our minds and nervous systems, expanding of joy, and strengthen your meditation. We begin with awakening physical, energetic and emotional aliveness, finding the fire we need to change. Then we learn the amazing power of acceptance, suchness, being with what is – the heart. And discover the mystery of watching..the witnessing presence, that all the masters say is ultimately all we need!
For the past 30 years Maneesha McClure has offered Dance Alchemy Trainings in the US and internationally, and is very excited to pass on understanding of the alchemy of transformation, and years of experience bringing this beautiful possibility to people through Dance Alchemy. Even on line this training has proved to be very valuable for participants.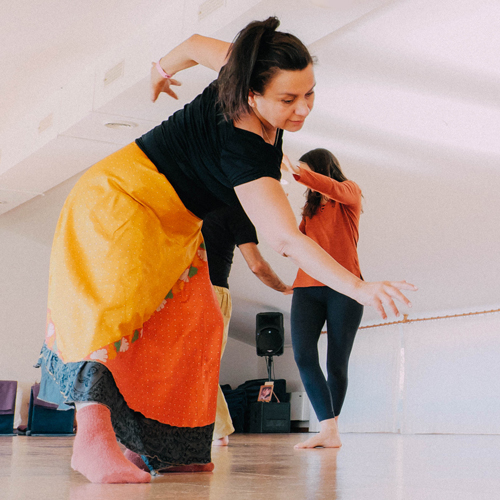 The Purpose of this Training
The purpose of this training is to give you a deeper understanding of inner alchemy for your personal transformation, and receive the knowledge and tools, so you can work effectively with others, evolving your own way of working with the body, inner alchemy and meditation.
The training consists of 3 parts of 10 days each. To have a full certification to practice Dance Alchemy, you need to complete all 3 parts of the training.
After you complete 3 parts and the required practice and supervision (assist or repeat any 2 of the 3 parts, or similar internship program), you will receive a certification in Dance Alchemy Transformational Therapy to give classes, workshops and  individual sessions.
Who is it for:
The training is perfect for you if
you want a full immersion transforming experience, addressing many levels of life's challenges and gifts, and deepening your meditation and trust of life.
you do any kind of self-help, spiritual or coaching work with people, and would like to make the work you already do more powerful and effective.
you are a touch worker or bodyworker who would like to learn to do more effective and transformational work in your sessions and work through your clients issues through dialoging and touch.
you would like to become a Dance Alchemy teacher, or individual session practitioner.
you would like to create your own way to work with inner alchemy and meditation.
Dance Alchemy Teacher Training Part I
In person this Part is 10 days full immersion
Online it is done in 5 weekends, mornings in USA, evenings in Europe/Asia
Part I consists of 2 Modules. Part I will give you a solid foundation in inner alchemy, human energy centers or chakras, basic brain science from SE (Somatic Experiencing) to help understand and heal the nervous system, increased resilience and trust in daily life, and a deep transformational process for yourself.
Module 1 The Power of the Heart
In person, the first 3 days.
You will:
Learn the transforming power of the heart center, which is the foundation for working with people and for changing your life, and the basis of Dance Alchemy.
Learn the essential elements of the alchemy of transformation.
Module 2 Dancing the Seven Chakras
In person, 7 days.
You will:
Learn how each of your seven chakras takes care of a different area of your life, and be able to start dissolving the limiting energy patterns, beliefs, and wounds you have in each of these areas, through Dance Alchemy.
Receive not only mental knowledge, but an embodied understanding of Dance Alchemy as you go through the process.
Have a chance to work through an issue or theme that runs through your life and causes suffering, and gather tools for responding creatively to challenging life situations.
Receive an understanding of how issues are held in the body-mind system, and how Dance Alchemy can work energetically, physically, emotionally and mentally to unwind and dissolve these limiting patterns.
Have a chance to practice the alchemy of transformation so it becomes embodied, and begins being second nature. This means you have created new neural pathways in the brain and nervous system so that the old habits of suppressing your life enegies begin to dissolve.working with different issues
*You will receive a Certificate of Completion after Part I.
*Between Part I and Part II, Maneesha will be supporting you through online meetings as you discover how the alchemy can work in daily life, and in practice sessions. These meetings will be included in the price of the training.
Dance Alchemy Teacher Training Part 2
You will:
Go through a powerful Inner Child process, which gives you a deep connection with the beauty of your original self and increased self-love and acceptance.
Learn new ways instead of old strategies for dealing with your feelings. Discover compassion – the real healing force – so you can be and work with others.
Learn the metaphysics of the energy bodies to increase your ability to work with movement and energy.
Learn about the structure and flow of a class, so that you can create your own classes or events with 6-15 or more people.
Between Part II and III, you will be ready to start leading your first classes, and you will have the opportunity to enroll in an internship with my guidance as you practice leading classes. The internship will allow me to support you as you share what is difficult for you, and to review your recorded classes to give you feedback and ideas so you can become a better and better teacher.
Dance Alchemy Teacher Training Part 3
You will:
Discover your own creative gifts, merits and abilities, so you can develop your own style and way of working with people.
Learn and practice different possibilities of working with movement, dance, and the body.
Practice designing and leading structures in workshops.
Learn to create your own workshops and groups, and lead a longer process, such as a half-day or weekend workshop, or an ongoing weekly process.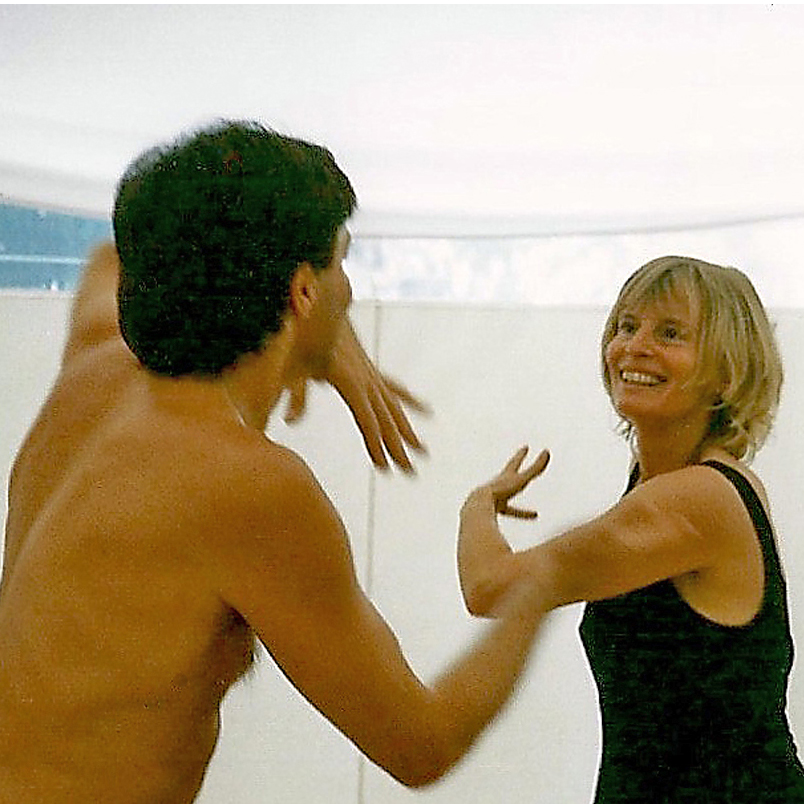 Interested in our events?