Teacher Training Part I (in person)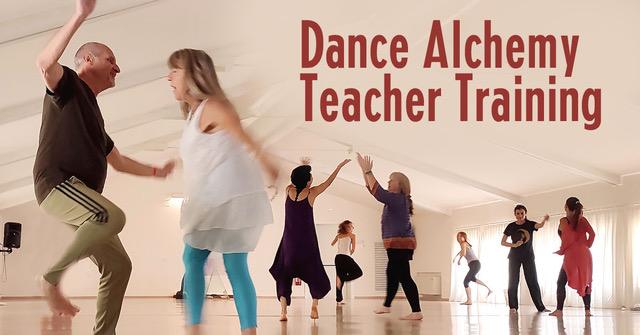 Teacher Training Part I
To have a full certification to practice Dance Alchemy, you need to complete 3 parts of the training. Part I consists of 3 Modules. In will give you a solid foundation in inner alchemy, human energy centers and a deep transformational process for yourself.
Module 1 The Power of the Heart
You will:
Learn the transforming power of the heart, which is the foundation for working with people and for living, and the basis of Dance Alchemy.
Learn the essential elements of the alchemy of transformation.
Module 2 Dancing the Seven Chakras
You will:
Learn how each of your seven chakras takes care of a different area of your life, and be able to start dissolving the limiting energy patterns, beliefs, and wounds you have in each of these areas, through Dance Alchemy.
Receive not only mental knowledge, but an embodied understanding of Dance Alchemy as you go through the process.
Receive an understanding of how issues are held in the body-mind system, and how Dance Alchemy can work energetically, physically, emotionally and mentally to unwind and dissolve these limiting patterns.
Module 3 Metaphysics, Energy Reading & Giving Sessions
You will:
Learn the basics of a transformational individual session using Dance Alchemy, including practice sessions in energy reading, so you can feel confident to begin practicing with others.
Learn to identify, describe and read energies, so you can be more aware of how the body speaks.
Sharpen your intuition and awareness so you can relate more clearly, and see what is happening in yourself and others.
*You will receive a Certificate of Completion after Part I.
Between Part I and Part II, I will be supporting you through online meetings as you discover how the alchemy can work in daily life, and in practice sessions. These meetings will be included in the price of the training.