The Power of Feeling II
October 7, 2021 @ 8:00 AM

-

October 21, 2021 @ 11:00 AM

MST

€80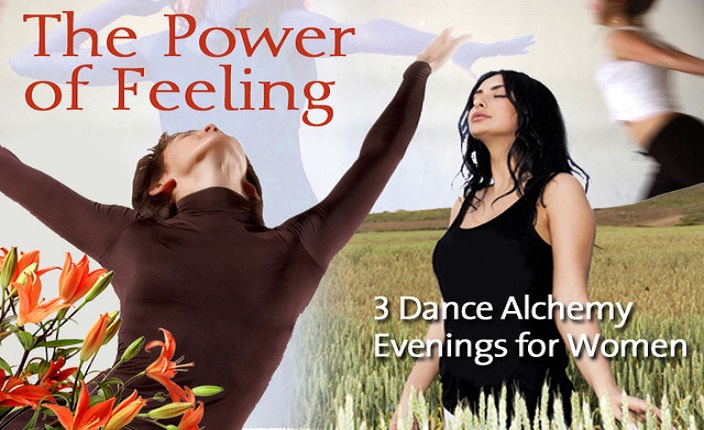 The Power of Feeling II: The Power of Love
3 Dance Alchemy Evenings for Women
Thursdays October 7, 14, 21
10am-1pm PST, 7-10pm CEST
What is the power of love? In this Women's series, we begin to learn to find, trust and work with the healing power of love through the transformative work of Dance Alchemy. For women in a male dominated society, we have learned to trust the thinking ability of our male side more than the feeling ability of the female side. We women can reclaim the power of love that can transform our relating with ourselves, and others. We can allow it to bring a little more light to our lives, and to this world.
10/7 Emotional Needs – Feeling is the Healing
In this first evening we will look at the patterns we absorbed from our mother related to our emotional needs; including our attitudes towards them, strategies to hide them, strategies to try to get them fulfilled. When we bring them to light, we have a chance to honor our mother and female ancestors with love, leave the old dysfunctional patterns in the past where they belong, and learn a new way to live, and love.
10/14 Self Love – Healing Our Own Disconnection
We all have a longing for connection. And this longing is not a problem, it can guide us to a great possibility for re-connecting with ourselves. Then, connection with others can be an overflow, a joy. This is a chance to deeply explore together the art of acceptance, which not only heals the wound of rejection, and disconnection from our inner truth, but reveals the love we already have inside of us.
10/21 Celebrating and Sharing – The Feminine Expression of Love
To come out of old patterns, we need to practice living a different way. In this last evening, we celebrate the feminine energy of sensuality, sensitivity, affection, caring and love, and the unique way it flows through each woman. Celebrating ourselves and sharing allows our trust in our own beauty and love to get stronger and stronger!