Love and Space
December 9, 2022 @ 9:00 AM

-

December 11, 2022 @ 4:00 PM

MST

$149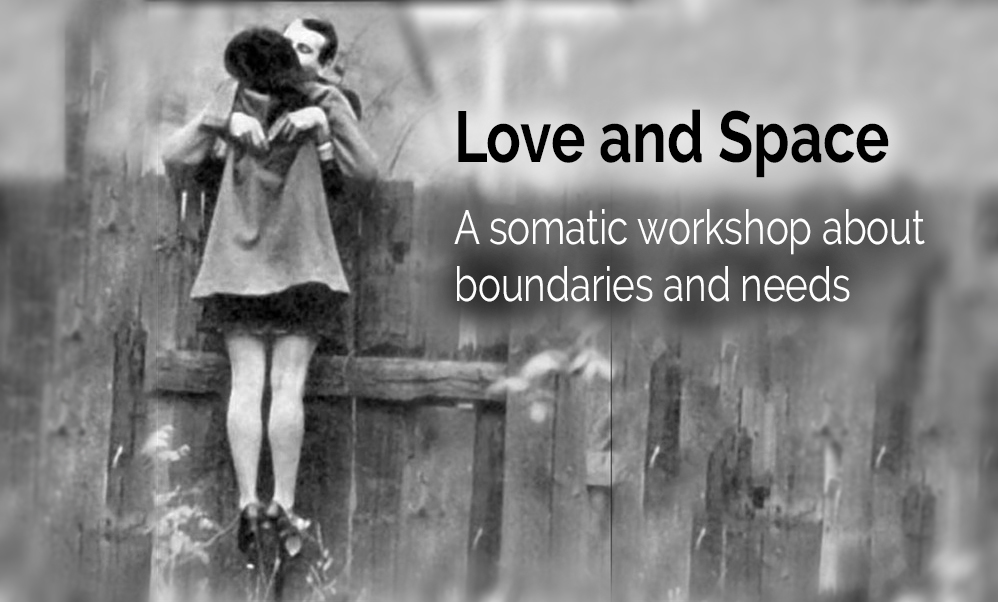 Love and Space
A somatic workshop about boundaries and needs
Friday 9-11 MST, 5-7pm CEST.
Saturday and Sunday 9-1:30 MST, 5-9:30pm CEST
The need for safety, autonomy and personal space are just as important in us as the need for closeness, nourishment, and love with others. In childhood many of us had painful situations; for example our boundaries invaded, threatened or ignored so that we had to protect our space so strongly that it became difficult to open and receive nourishment. Or we were neglected or rejected, so had to compromise our need for space, in order to get what we needed to survive.
In these or other situations, many of us have stopped listening to the body's "no" messages, or to it's "yes" messages, and override our own boundaries or starve our own needs, even though now as adults that is no longer necessary, and creates havoc with our romantic, friend and work relationships.
Learn to transform fears from the past, understand boundaries and needs, and discover new possibilities and the fulfillment of having boundaries that are clear, strong, yet flexible, so that we can receive from others as well as from ourselves!
🔆
Comments from participants:
"This (training) has been a very deep journey for me, into different regions, into feeling inside the body – also learning that I'm not a victim….
There's so much space inside, I feel that I am standing in my own space. I'm here inside myself, I feel that the surrounding will not have the power to crush me down."

D. Priya, Hamburg, Germany
"As a therapist I can use all these skills and tools (taught in the training), but also it's that we created a community, even though many of us haven't met…"

M. Calisman, Connecticut
"Ultimately it's up to the individual to do the work for healing, but being part of this group gave me the courage, power and opportunity to look deeply within.

Maneesha was a tremendous guide throughout this entire process. She really threw her heart and soul into this journey! Through the parameters of intensity, emotion and awareness I was able to uncover deeply held beliefs and understand old patterns. This was an experience unlike any other I've had through meditation. I consider myself fortunate to have been part of this group. Can't wait for the next adventure with her!"

C. Sallinger, New Orleans, La.
🔆