Dance Alchemy Training Part I online
January 27, 2024

-

February 25, 2024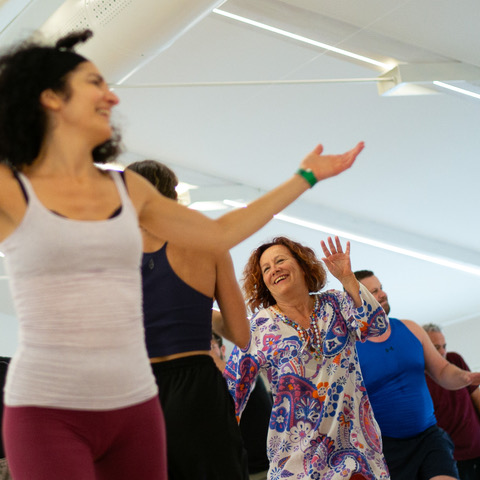 Prerequisites: None
This training is a transformational process that uses bodily expressiveness through dance to transform negative emotions and learn new way of living, and loving, our emotions, energies, and life challenges, to grow and thrive mentally, emotionally and spiritually.. It is a path based on meditation, inner alchemy, love, in line with modern neuroscience and with Somatic Experiencing® (SE™) therapy.
This body-based transformational therapy can change your way of living life. Through somatic exploration, expressive movement and dance, and the heart center's capacity to transform, you can reclaim your birthright to live life as a joy. It is meditation in action.
The training is developed in three modules over two years.
Part I will take you through a full immersion transformational process which addresses issues in all areas of life as you learn the art of energy transformation.
The training online is very powerful. Surprisingly we can feel eachother just as if we were in the same room! It has advantages to the in person training, such as having time to experiment and integrate the work in the days between weekends, and saving on travel and accommodation costs.
There will be one hour weekly follow-up meetings between weekends
If you have already participated in Power of the Heart online or in Miasto, you are eligible to start with the Dancing the Seven Chakras, Module 2